Technology Education, 8th Grade Unified Arts
In Technology Education we will focus on design, engineering, and troubleshooting with an emphasis placed on hands-on-learning. Students will receive training with the various tools and technology available to them in order to employ their use in problem solving based projects.
3D Printing
Students will learn to create simple 3-dimensional figures, and move on to more complex forms. Students will create a product prototype to be 3D printed. These skills will be utilized in other projects.
C180 Laser
Students will learn to use Corel Draw in order to utilize the Laserpro C180 laser cutter/engraver. This machine can engrave almost any material other than uncoated metals and can cut soft materials like wood and foam board. These skills will be used to create parts of their electricity project.
Engineering and Model Bridges.
Students will use SketchUp, the same design software they used for 3D printing to design a model of a truss bridge. They can use a known type of truss, or create their own. This project will utilize the engineering design process, as we will test and analyze the bridge. The model will be constructed from balsa wood and tested. Students will analyze the point of failure and redesign it accordingly.
Electricity
We will cover basic electricity, soldering and be working with low voltage DC power sources. Students will gain an understanding of simple circuits, switches, voltage, amperage, resistance, and electric motors. Students will utilize the knowledge from this and previous units to produce a personalized parallel circuit with LED lights as a project. If time allows we will explore coding as well as wiring circuit controlled by Arduino Boards.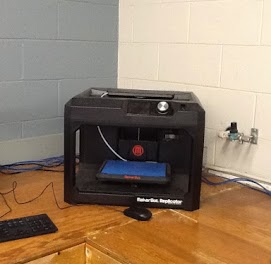 Sorry, but there was nothing found. Please try different filters.